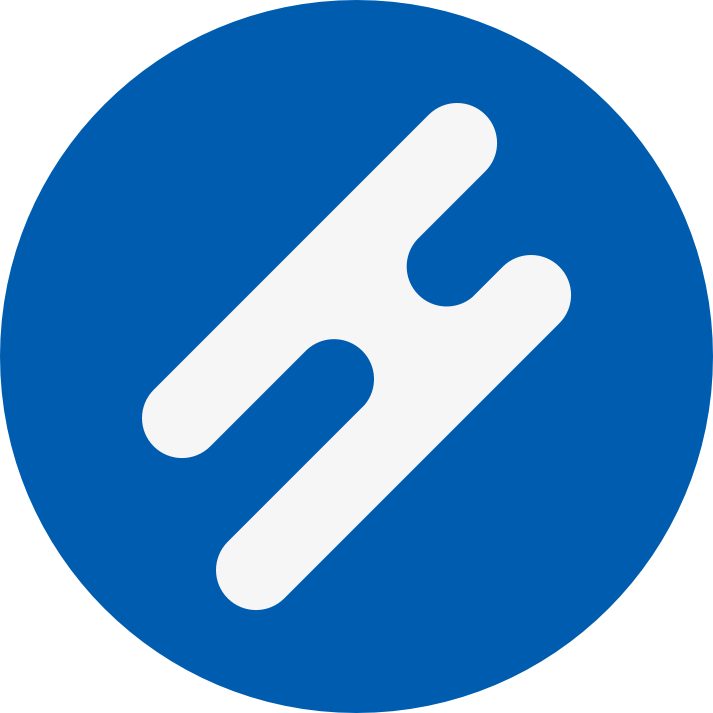 Hao-Min Chen
UX/UI Designer
FordTalk
Including deaf people in the conversation
Overview
FordTalk is part of Ford Mobility's mission to address various transportation challenges, with the aim to use technology and innovation in an inclusive way to improve how people and goods move around. This project is focused on developing a solution for in-car communications for deaf people.
My Role
I acted as a UX/UI designer, working closely with another UX/UI designer and 3 other user researchers.
Tools: Miro, Sketch, Microsoft Teams, Google Docs, Google Forms
What I did
Conducted user research to gather data to identify user needs and perform competitive analysis, and gain user feedback

Participate in ideation sessions to brainstorm product ideas and use cases

Produced low-fidelity and high-fidelity mockups to communicate product features

Develop a business plan for FordTalk, including a business model, competitive analysis, product roadmap, and cost considerations

Presented project along with other team members to Ford Mobility to gain executive buy-in
Project Background
Through extensive user research, Ford realized that vehicles are valued enablers to drivers/passengers with impairments. As vehicles continue to become more digitalized, Ford wishes to help people with disabilities achieve a sense of independence, freedom, and empowerment when using their products.
The Challenge
The problem Ford identified is the "disability digital divide." The "digital divide" refers to the gap between those with access to modern digital technology (internet access, digital skills, etc.) and those who don't. Several studies have shown the negative impact of the digital divide on those with disabilities in their access to digital devices, services, and skills. Thus, Ford is looking to develop products or services to help prevent the digitalization of vehicles from becoming a barrier for drivers/passengers with impairments.
In this project, the team focused on deaf people and their issues regarding in-car communications with other drivers/passengers.
Problem Statement
How do we empower deaf people to use their preferred communication methods to communicate effectively within a vehicle?
Research Methods
We conducted secondary research to identify in-car communication challenges faced by deaf people and how these challenges are currently addressed.

We also conducted primary research in the form of an online survey to collect user insights and pain points from online deaf communities.
Research Findings
Through our research, we identified several critical insights:
Deaf people described in-car communication as "hard work" and "difficult", especially for long, complicated conversations.

Previous studies highlighted a sense of loneliness among deaf passengers/drivers due to being left out of conversations with other car occupants.

Depending on the degree of hearing loss and other causes, different people prefer different communication methods.

Deaf drivers usually make short and quick responses and often need to interrupt a conversation to prioritize their attention to the road.

Despite the variety of adaptations already used by deaf car occupants and available products, deaf car occupants continue to be left out of in-car conversations, limited to brief interactions or choose not to converse at all.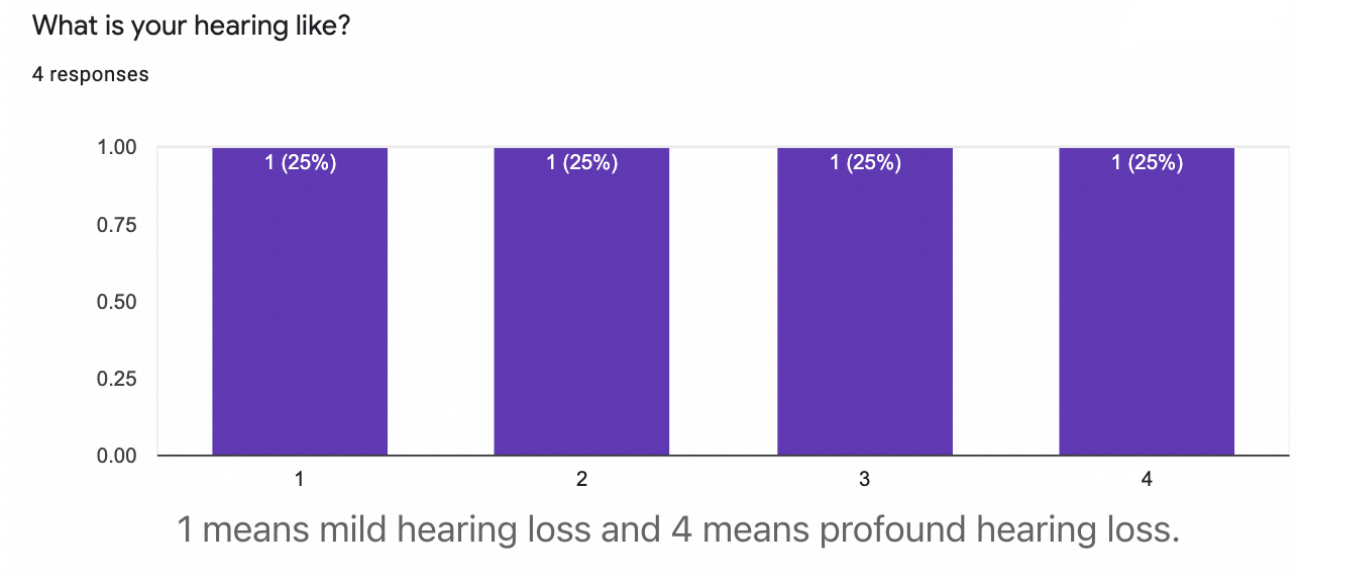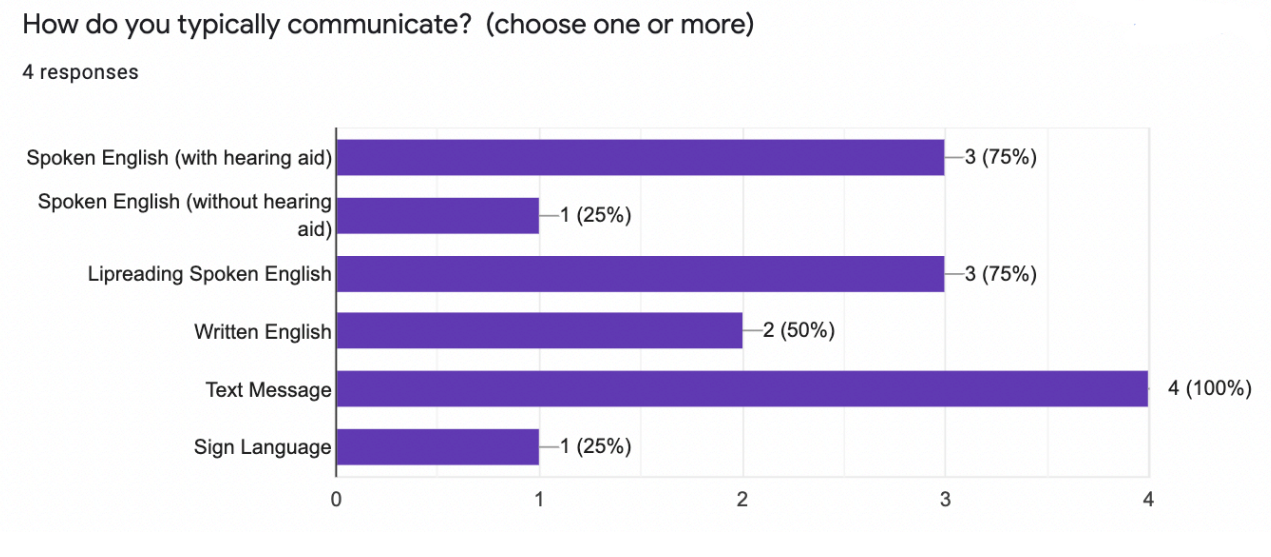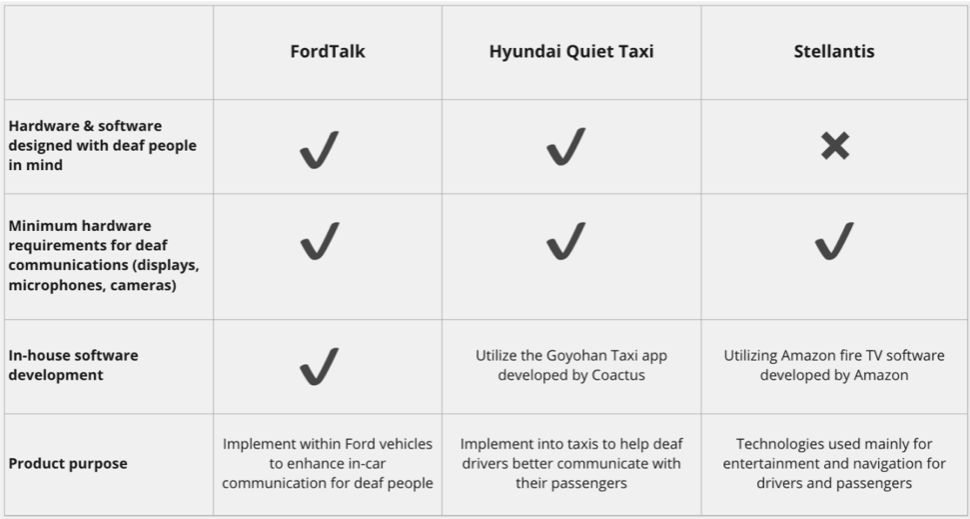 Competitor Analysis
In addition to the secondary research, I also performed a competitor analysis looking for solutions that address deaf drivers/passengers' pain points.
🤔 My Thinking: when looking at competitors, I discovered that most in-car digital systems are designed for entertainment and navigation purposes for non-disabled people. In other words, there are no mature solutions for effective in-car communication for deaf people in the current market; this serves as a unique opportunity for FordTalk to offer something special to the market on top of Ford's existing in-car infotainment systems.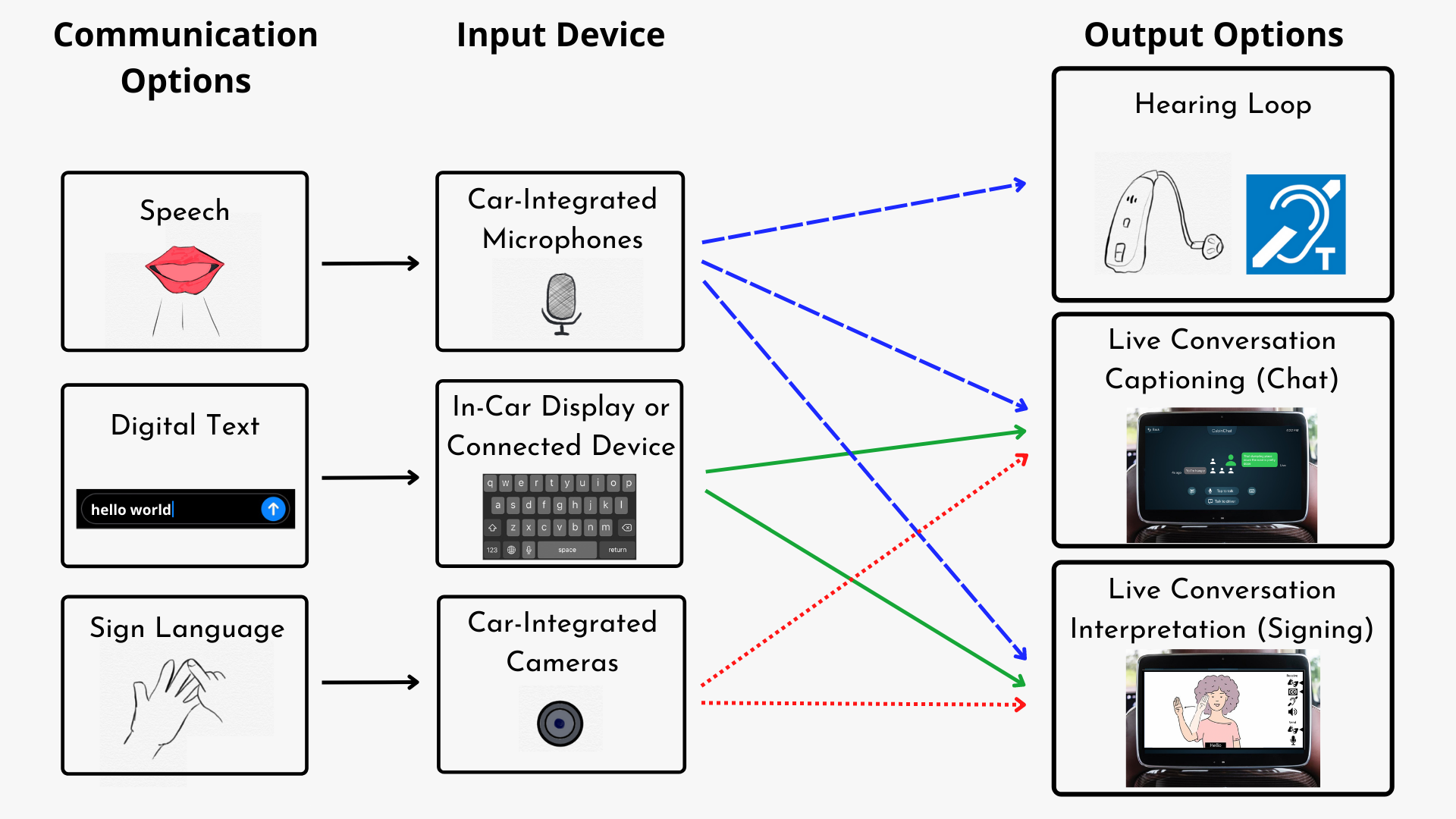 Concept Development
With the gathered insights and user pain points identified, the team started to brainstorm potential solutions.
Upon reviewing the research findings and further discussions, we realized the importance of flexible communication methods as every deaf person has their preferred way of communicating. We also considered the feasibility of the final product by integrating existing hardware technologies (e.g., hearing loop, infotainment screens, car-integrated microphones) with software to satisfy different communication needs.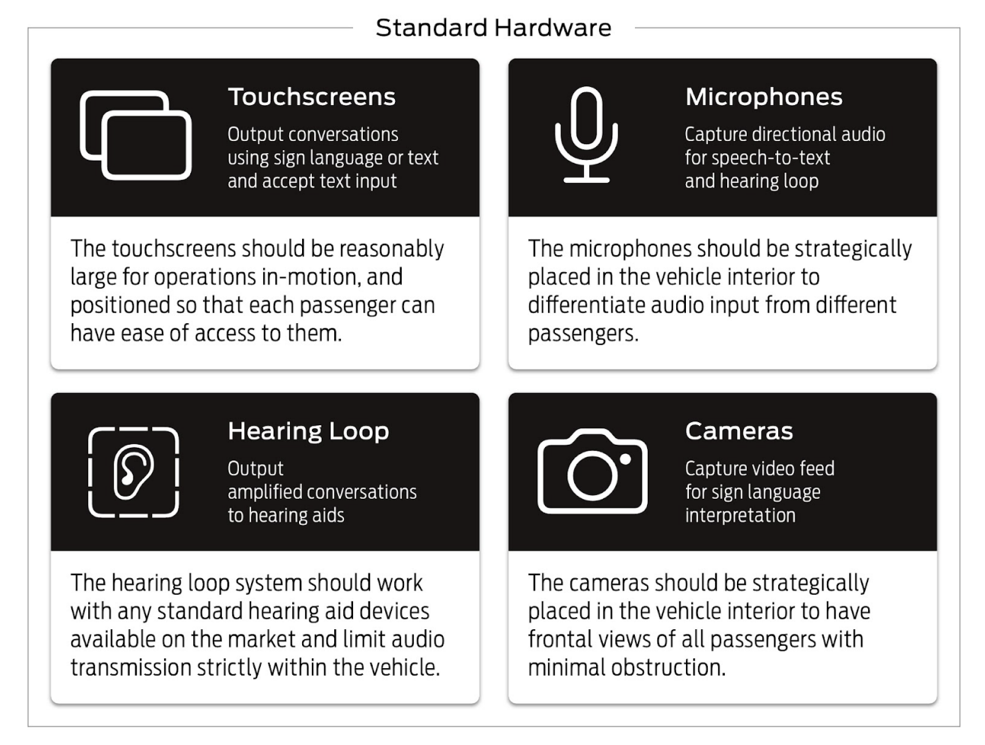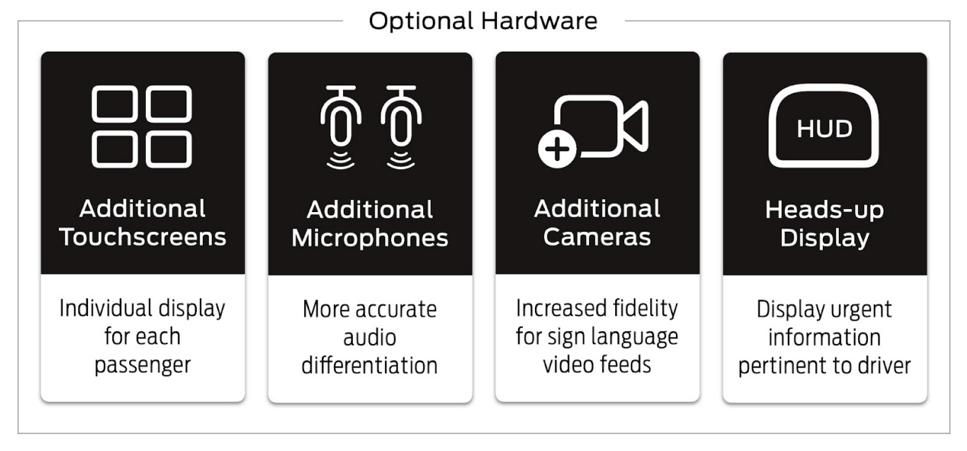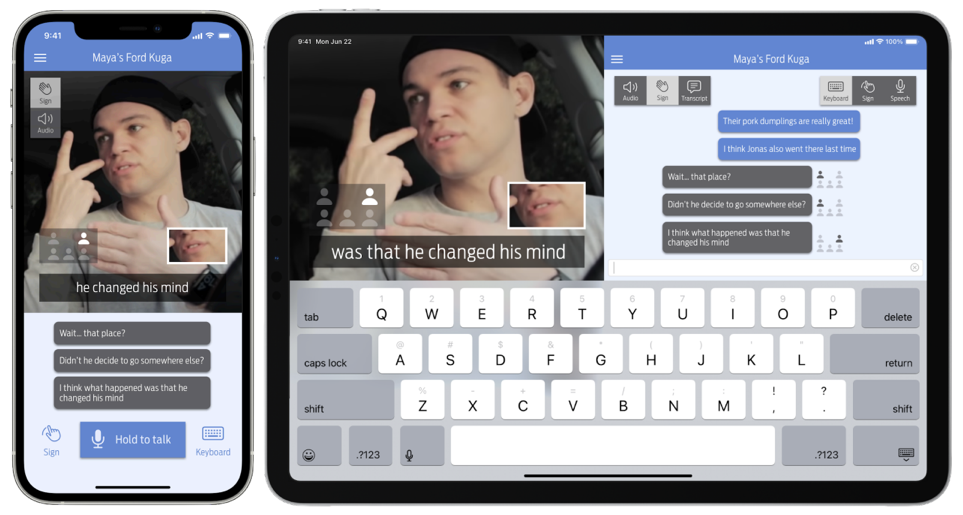 Software Design Mockups
In addition to the hardware component of FordTalk, we designed how the software component could play out. With the insights gained from our user research in mind, we produced the software design mockups with the following criteria:
The software must be compatible with in-car infotainment systems and smartphones/tablets to satisfy different use cases.

The software must offer diverse communication options, mainly text, sign language, and audio.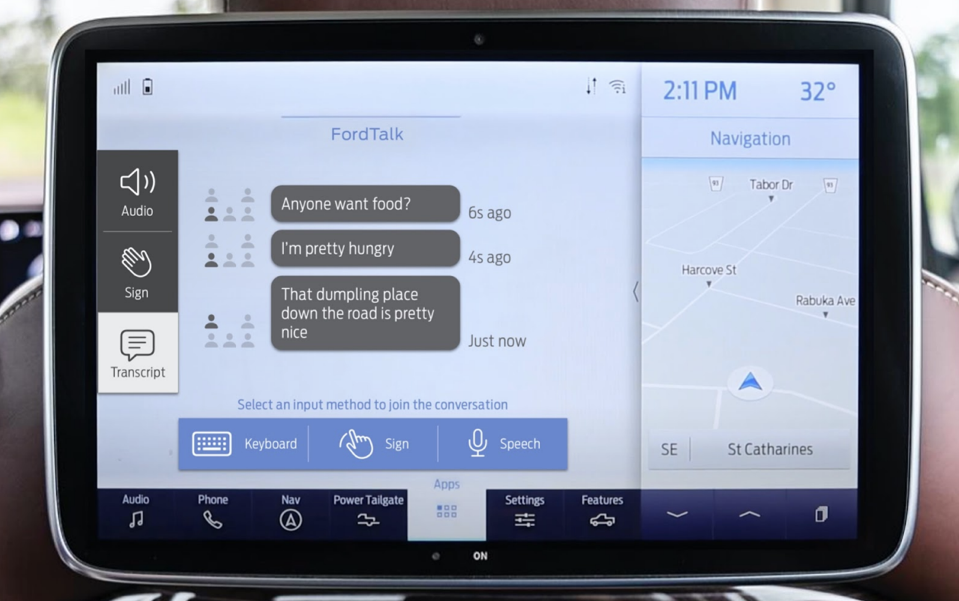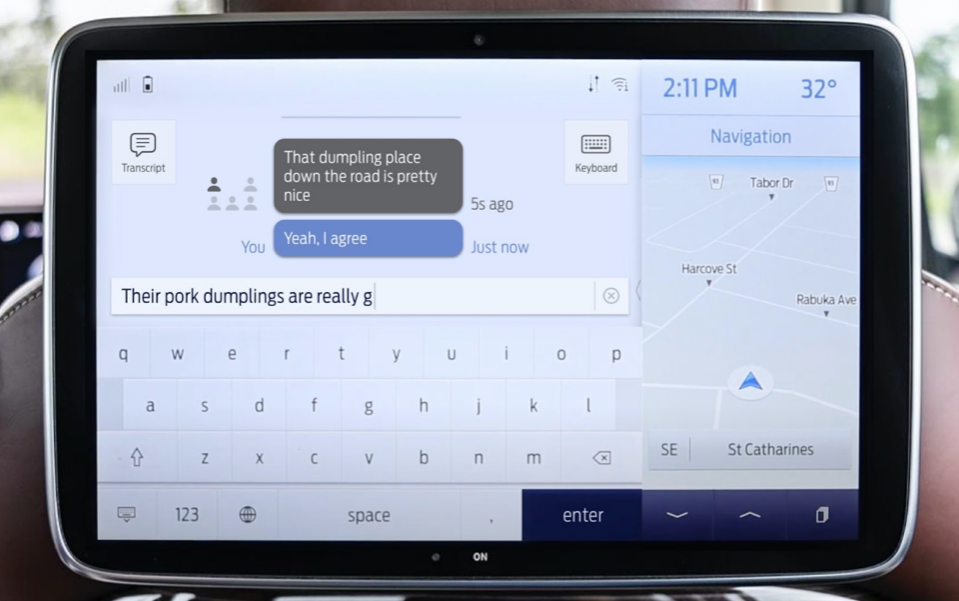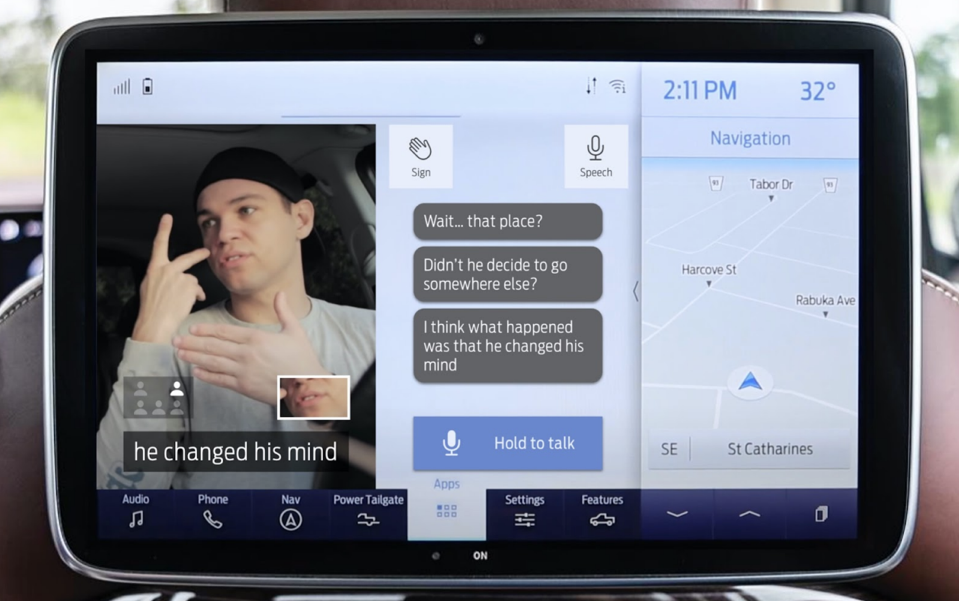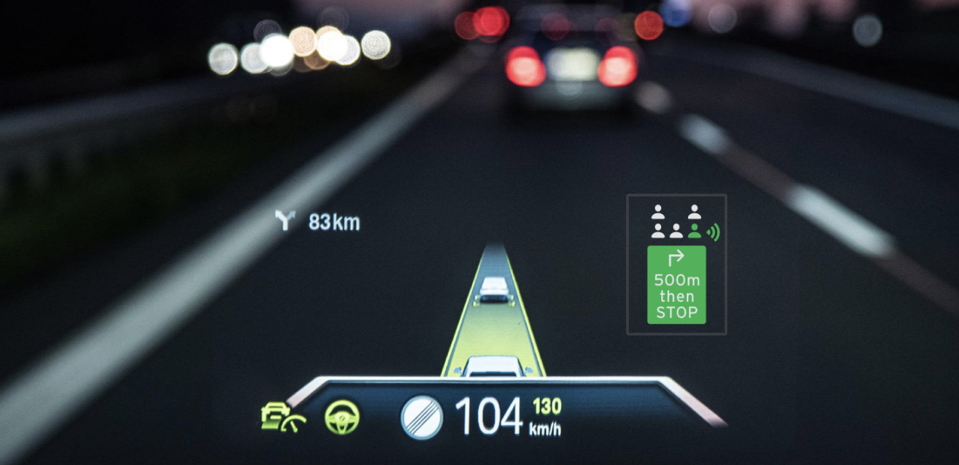 Suppose the vehicle has optional hardware such as the heads-up display installed; it can be configured only to display urgent information regarding the trip, and the occupants can also specifically indicate the message is for the driver.
Business Plan
Besides the product, we also proposed a business plan that centers around the core product to help Ford Mobility understand the unique business opportunities that FordTalk can create. The business plan contains four parts:
Business model

Competitors analysis

Product roadmap

Cost considerations & profit opportunities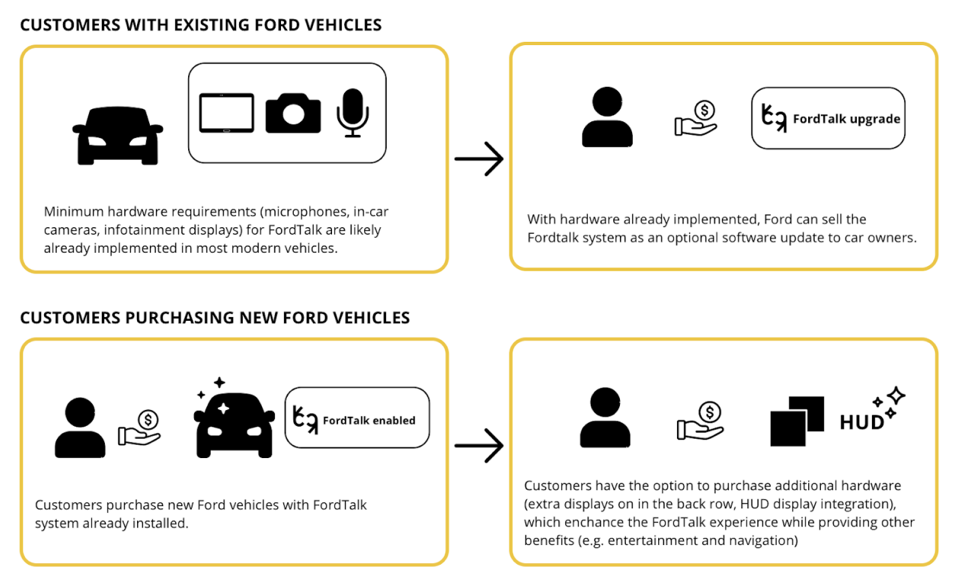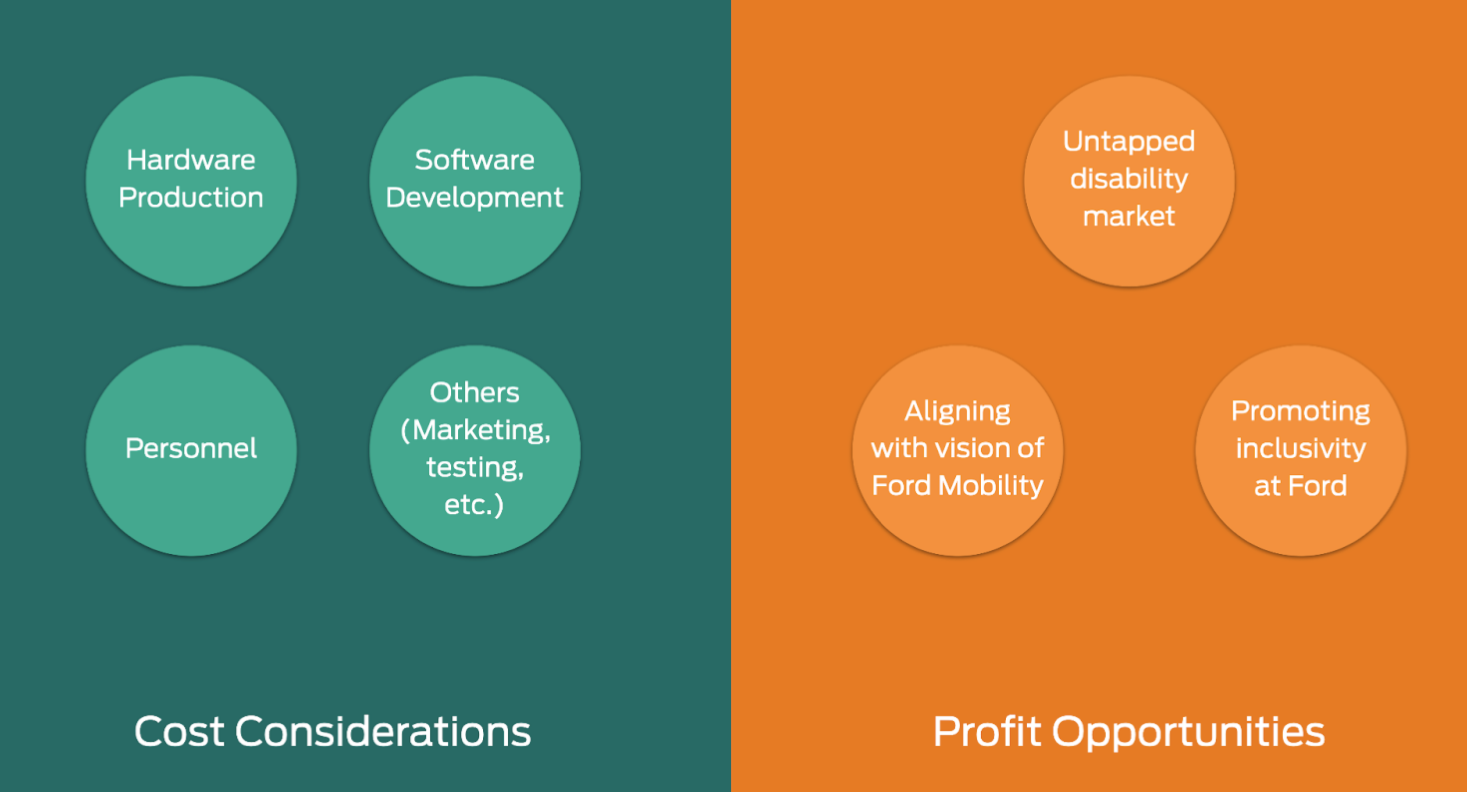 Client & User Feedback
Once we finalized the business plan, we presented the project to Ford Mobility and received great feedback. We also received positive comments and reactions from our users who participated in our primary research upon seeing the final concept.

"I am so grateful to be alive when technology like this is starting to exist!"
– Deaf test user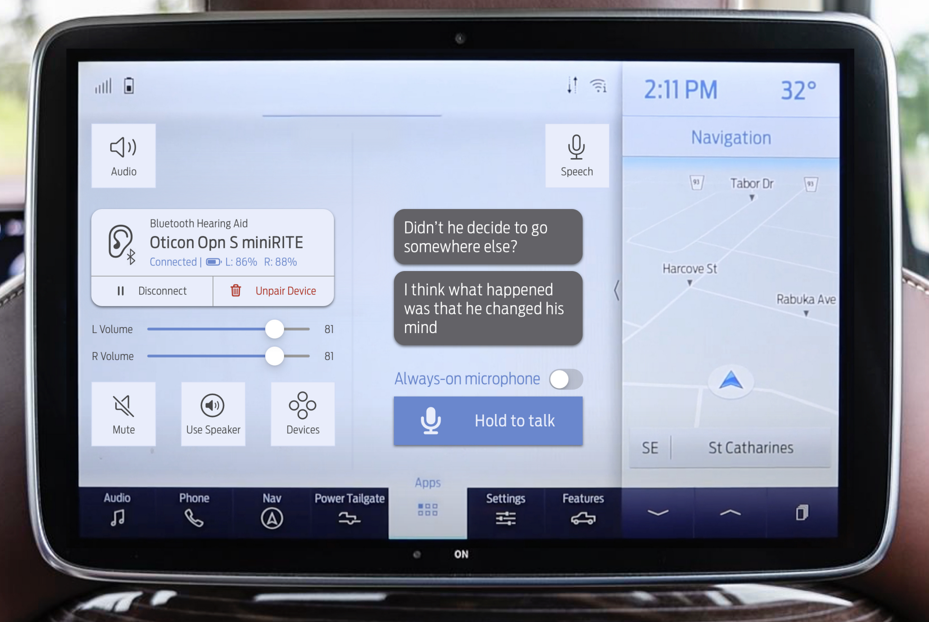 Further Improvements
Apart from the comments, we also received additional feedback and suggestions from our users to further improve the product. One of the most requested features is a Bluetooth hearing aid integration and the option to have speech-to-text always active by default. We reflect those changes on a new design iteration before handing over to Ford.
Reflection
I am surprised and pleased to see the overall positive feedback we received from both the client and users. This project allowed me to look at product development from a new point of view as I was given the opportunity to develop not just the core product but the whole business model that the product runs on, allowing me to think beyond just product development.
In the future, I will plan more broadly and expand my focus beyond product development for future projects. I have learned that designing the product itself is only half the battle; only with a well-thought-out business model and market analysis can the product be set up for success.